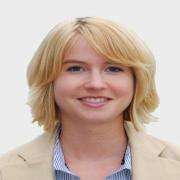 Petra Stepankova
Information Analyst at United Nations Mission in Kosovo
Class of 2014
​
Petra Stepankova is currently an Information Analyst for the United Nations. Between 2015 and 2017, Petra worked as a Reporting and Information Officer in the European Union Monitoring Mission in Georgia (EUMM). EUMM is an international civilian mission that has been set up after the conflict between Georgia and Russia in 2008 in order to stabilize the situation and prevent resumption of hostilities in the short term and to contribute to building confidence between the parties in the long term. This means that Petra can put in practice her knowledge of conflict resolution and use it in her daily work in the analytical unit.
Previously, Petra has served as a United Nations Volunteer in Cambodia, where she worked for the Office on Drugs and Crime (UNODC). She is hoping to continue her work in conflict/post-conflict areas and take active part on both the high-level as well as grass-root initiatives for reconciliation.
The MA in Conflict Resolution and Mediation that she received in 2014 was her second master degree; she previously graduated with honors from University of Economics in Prague in International Policy and Diplomacy.
To find out more about Petra you can get in touch with her via LinkedIn.
Sign Up Here for Our Brochure
10 Month MA: Conflict Resolution and Mediation
Taught exclusively in English
Interdisciplinary, practical and experiential
Emphasis on skills development, case studies and field experiences
Mediation Workshop with certification from Tel Aviv University
Access to first-hand expertise in the field by elite practitioners
Mix of international students from diverse backgrounds